Same Day iPhone Repair Services in Oxford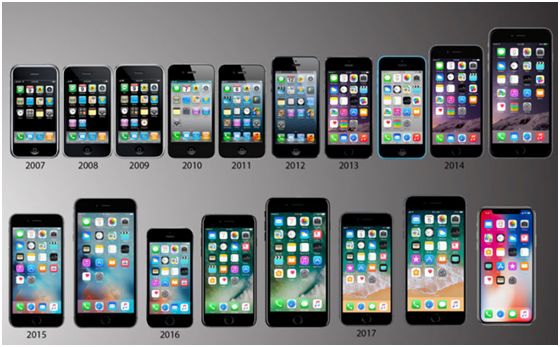 Today, life without a mobile phone seems to be spiritless and dull. Knowing the importance of mobile phones, specifically iPhone, in your life we are offering The Same Day iPhone Repairs in Oxford. We offer a wide range of Mobile repairs in Oxford in an affordable price.
For your convenience and ease, the repairs are carried out on the spot, so you can get back to your digital life instantly. As soon as we receive your iPhone, we carry out a diagnostic test to identify the problem and then repair it accordingly. Repairs are usually completed within 30 minutes after the analysis.
You can research about our company and certainly, here you will find everything according to your need. If you are having any problem with your iPhone, like Battery or Screen Replacement, Water damage, Power button issues or any other malfunctioning of the device, absolutely, the solution lies with us.
You have an iPhone and live in Oxford, don't panic, just make a visit today, and get your device fixed in a short time.
Apart from iPhone, we offer Samsung and Nokia mobile Repairs too. We offer top-notch battery solutions, in your town. Here is the list of few services that we bring today:
iPhone Not Charging
The Battery is draining quick
iPhone Stuck on Searching mode
Low Wi-Fi or Bluetooth signals
No display on the screen
The Screen is on but the touch screen doesn't work
Front or back camera doesn't work or its blur
Troublesome Microphone
Speakers Repair
Or any other component that needs to be repaired on the motherboard.
With our repair facilities, you get access to other services related to cell phone repairs in Oxford.
We can also collect your device and promise to return it safely, after repairing within same day depending upon the workload. But make sure to book an appointment first.
That's the perk of availing our services.
We can provide you complete solution of the problems related to iPhone 5/5s/5c, iPhone 6/6s, iPhone 6 Plus, iPhone 6s Plus, iPhone 7, iPhone 7 Plus. We also provide screen repairs services for iPhone 8, iPhone 8 plus and iPhone X.
Feel free to contact us, to get your iPhone fixed. And become a part of Fonfix4u, Oxford family.
Phone Screen Repairs Near Me, Oxford
Your life seems to stuck, when your Mobile Phone stops working. It's the most annoying thing when your mobile screen stops displaying anything. When it comes to a problematic or a malfunctioned mobile phone, don't worry,our trained technicians are here to help you out.
If you are having any problem with your mobile phone, whether its, Samsung, HTC, Nokia, Sony, Blackberry, or iPhone etc.Fonfix4u, Oxford is at your disposal.
We offer a wide range of cheap mobile phone repairs, almost of all mobile phone models, from iPhone to Motorola.
If you have a damaged or broken mobile phone screen that needs to be fixed or replaced, contact a reliable screen repair service in your area. If you are in Oxford and want the best quality, guaranteed screen replacement,we are near you, visit our store in Oxford and have your device repaired in no time. We offer phone screen repairs at reasonable prices. We know the importance of your mobile phone, so we handle it with care and return it back to you in time.
In case of any problem, whether your mobile Phone is water damaged or has great fall, needs a battery replacement, or any other services the Phone screen repair solutions lie with us. You can get all type of mobile repair services under one roof in Oxford. A few of the services to list here:
Same Day Broken or Cracked Screen repair
Water Damage
Power Button Repair
Battery Issues, Draining quick or taking long to charge
Lcd Screen replacement
Front or Rear Camera Repair
Loudspeaker Repair
Charging Port Repair or replacement
Wifi Repairs or Bluetooth issue repairs
Searching issue on iPhone or any other Phones
Any other component level repairs on your iPhone, Mobile, Tablets, Macbook or laptops etc.
We are a team of professionals, offering you on the spot, quick and reliable repairs of your precious device. Don't waste your time and money in search of a reliable Repair centre, make a visit at Fonfix4u, Oxford with confidence. Your satisfaction is our responsibility. Avail the best Mobile Phone services in Oxford and don't miss out on our upcoming offers and rebates. Feel free to contact us for any kind of mobile phone repair query.
Our phone number is 01865236925.