IPHONE REPAIR OUTLET
MOBILE PHONES REPAIR SERVICES IN OXFORD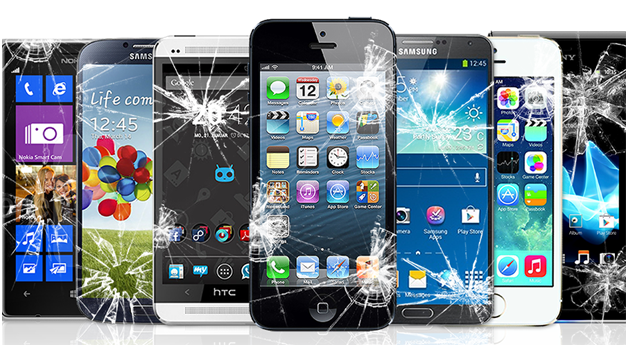 Mobile phone, this tiny gadget has become an important part of your life. You may consider that you are living in the world of cell phones. Hundreds of clans are producing their products, there are thousands of types of cell phones in the market. So it is difficult for repairers to serve in all fields. This results in failure of many repairing companies. But Oxford Laptops Repairs is still there and like other fields, it is best in dealing with this pocket gadget. Our number of customers is increasing with each day due to efficient services. Trust of our valuable customers has made us the only choice for repairing.
Smartphone's are very complex devices which are assembled with wide range of parts; even a single malfunction could cause the entire phone to become unusable. In this modern era, smartphones are the core for everything what we do, hence it is essential to have a reliable place that offers iPhone & Samsung repair services at cheapest price. For those who are searching for a top-notch iPhone service center in Oxford, the best choice with no contest is our iPhone outlet in Oxford. Our contact number is (01865) 236 925.
What We Do
We can fix your mobile at any time we have a dedicated team in Oxford specializing in finding out new techniques to repair the faced by your Sony Smartphone. Sudden death failure is one of the manufacturer defects that most Samsung mobiles are facing. Memory upgrades, software updates, battery problems are all issues we challenge ourselves to fix at least possible time. Dial up the number given here if you are searching for best Sony device repair services in oxford. Our repairs are carried out in a super fast speed as we have highly capable mobile phone technicians with years of experience. We try to complete all basic iPhone mobile repairs with in less than an hour. We understand your emergency, Just hop by to ask our staff if you need your Samsung mobile repair on urgent basis.
Why Choose Us
Choose us because we are the most trusted mobile repair company in Oxford. We can do basic and advanced diagnostics to determine the problem with your Sony phone or power or battery related repairs can be diagnosed and repaired within a few hours Don't worry if your mobile is water damaged , we have the equipment to dry out your mobile get it working again. Having access to a trustworthy Samsung mobile phone repairs in oxford can help users keep their devices running in top shape. We are there to hear any type of issue and provide solutions to fix them at least possible price.
Modern smartphones from various companies like Samsung, Xiaomi, Sony, and Gionee are advanced devices allowing anyone to check their email and operate many useful apps on the go .Among these smartphones, the iPhone remains one of the leading contenders in the London market. How do you know that you are always getting the cheapest price for your IPhone repair? Because we offer low price guarantee on prices offered by all iPhone outlets and local competitors.
Keeping costs low and being entirely frank with the customers is the motto; it is the quality that is making is a preferred choice of many customers of IPhone repair services in London. Don't be tensed if we tell you that your phone cannot be fixed by us! We will work on it if we could do or else. At our iPhone software update shop in Oxford, we will ask an entirety of questions before we carry out your repair so that the repair will suit your needs. Like other iPhone repair outlets, we do not promise in offering fixes incase of motherboard failures but solve the root of the problem. You can expect the very top quality and fastest turnaround times on the market.