How To Repair An iPhone Device By Yourself?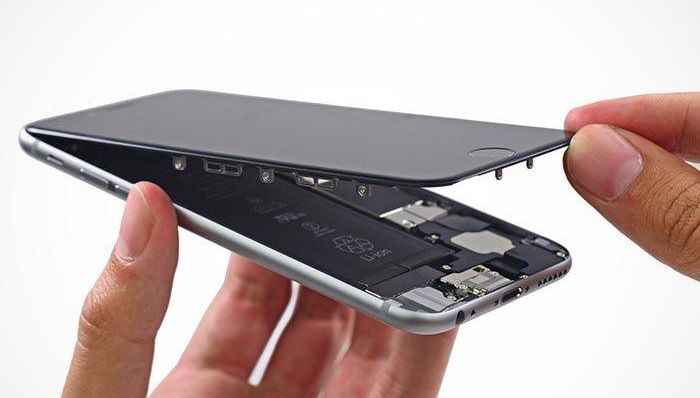 You can fix lots of common issues by yourself that your iPhone is going through, such as cracked screens, dead batteries, stuck home buttons, crapped out cameras, disconnected speakers and failing microphones etc.
However, some issues like damaging ROM or CPU and other damaging in iPhone's logic board can't be fixed. In that case, you'll not have any option rather than buying a new iPhone device.
If you're looking for the options to repair iPhone device in the home, you may need to have some tools like
Soldering iron, soldering, station, thinner, jumper wire
Screwdriver (T6, T5, +,-) to remove and tighten screws from the mobile phone.
Tweezers to hold wire and components
Brush for cleaning
Millimeter to check PCB track and electronic components
Blower to remove solders (SMD/chip) components.
Here we'd like to describe some common issues and solutions to fix them
Problems with the charging of a battery
If your iPhone isn't charging well, whether it's the latest model like iPhone 7 or iPad Pro, there are many things you may try. In some cases, problems may happen in hardware with dock connector and battery, and in some cases problem happens in software.
Here are some steps to fix these kinds of issues.
By restarting your iPhone
Press and hold the sleep button or tap your device.
Keep holding the sleep button, press home button (older version, iPhone 6) or volume button (newer version, iPhone 7).
Keep holding both buttons until the phone turns off.
Turn on the phone again
Switch cables
You may change your cable if no problem is found with hardware and software. Sometimes cable may get damaged during travel or due to some overuse by the time.
Make sure you have a different outlet to charge your iPhone. If you charge your iPhone from the laptop, make sure you have plugged in your iPhone in the same USB port each time.
iPhone networking issues
If you're facing problems in connecting iPhone with Bluetooth, Wi-Fi…. etc., you may follow these
steps:
Restart your iPhone
Forget the entire existing Wi-Fi network and region
Reset the network settings.
If you have enabled VPN, disable it via settings or launching the VPN app.

Before opening your iPhone device to repair you need to track some necessary guides. Google is the widest place to search for the same. Hence, it'd be a great place to start.
Conclusion
If you're still unable to fix these issues and your phone is in the warranty period, you may go to the nearest iPhone store. Otherwise, you may get in touch with the team of iPhone repairing expert fonfix4u.