How to fix a Smartphone internal speaker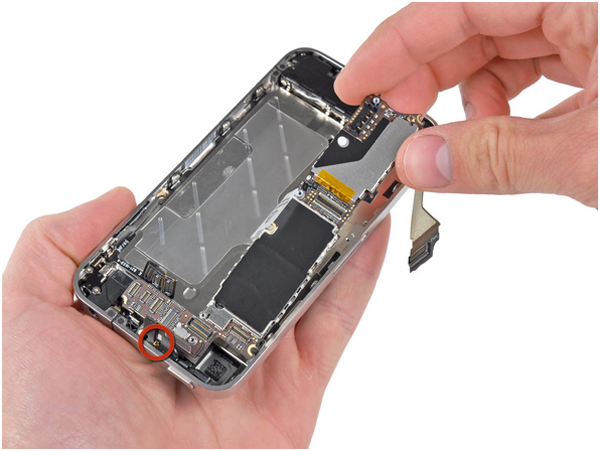 Phones are as essential today as the breath for life and a phone without speaker is like model without dress. They are like the heart and soul of a phone. We can hear on call due to speaker and the most important we enjoy music due to internal speaker of the phone. So problem in speaker can make us upset. Better to visit a mobile repairing store in Oxford and get your speaker fixed to enjoy your favorite song or video.
Having audio problem on your android Smartphone or iPhone? Does your phone not produce sound after you get notification? Does it works on hands-free mode and in earphone but not over call? Then there might have a chance your phone's internal speaker is not working. Don't worry. Sit back. This guide will help you fix the phone's internal speaker in step by step.
The reason there is no sound: Network vs. Hardware vs. Software
There may be various reasons your phone's internal speaker is not working. It may be due to networking issue like setting problem, hardware issue or software issue. There may be sound problem due to your phone's setting. Let's check what the exact issue is so that you can proceed in the right way.
Network
It might be the case that your phone has static, distortions, robot voices, cross chatter, echoes due to network problem. You hear a clear sound over call everywhere else but voice remain disturbed at a certain place then you need not to worry. Just contact the wireless network provider and they will guide you and fix the problem.
Hardware
If the problem persist and not resolved, then there might be a chance of hardware problem. You find it's working after positioning in a certain angle or directions but it again become voiceless after sometime then there must be a connection issue between audio jack and internal piece of phone. So just visit to your nearest mobile repairing shop and tell them the issue. They can fix it in quick hour.
Software
If the issue continues, it is less likely to be network and hardware issue and have a better chance of software or driver issue.
First of all, check that your sound system driver is installed and updated properly. As it may be due to its not compatible with the old driver and we need to update it.
Second, it may be the case like phone's ringer, music and other sound working but it's not working properly in particular game or music. Then it may be due to a bad download or game is not compatible to your phone. Better to uninstall it or download again. Some audio/video format also doesn't support the phone, so check the source or origin to download and try downloading from other website.
What you can do to get the sound to work again
Apart from above guideline, there are some general tips you can follow to get the sound back to your phone:
Check your apps
Most of the phone has "sound and vibration" setting in the phone. So check out this area to make sure everything is fine. In this option you can test the mic, speaker, ringer etc.
Today, a lot of mobile apps are available there in the play store or App store. But we recommend you to download apps only from the authenticated source as it may cause infection of virus resulting phone not working. So if you have downloaded any apps and now your phone's sound is not working. Better to uninstall it, switch off your phone and restart it. Also update your mobile application from time-to-time for a better experience.
Backup and reset
If your phone is not so much old, in most of the cases sound problem occurs due to software issue. So get ready for hard set factory reset. But before you continue, make sure you have taken a proper backup. Either place all your important data to the cloud or transfer it to the memory card. Because once you do reset all your information goes lost and it becomes like you have newly purchased your phone and there would be no previous data stored in the phone.
We recommend you to go through android reset user guide first before you proceed.
Repair or replacement options
If the problem persists and you are done troubleshooting all methods, don't waste more time and energy over it. Just visit to your nearest mobile repairing shop and get your phone fixed. We recommend you to visit either branded customer care or authorized service centre.
Warranty
If your phone is under warranty then your issue will be resolved at no cost. But there must not be any kind of screen damage or smashing as accidental damage is not covered under warranty.
Replace the speaker yourself
If your phone is one or two year old and everything is working fine except speaker, why to purchase a new phone? Why not to give a thought o replace the speaker by yourself. You can save nearly eighty percent in this way. There are so many online and offline mobile parts stores are available today. Just order a speaker merely cost $10-$20 and hop online videos. There are so many mobile repairing tutorials available on YouTube. The step by step guide will help you sort out the problem and make it working again.
Have someone else fix it for you.
You certainly need not to be an expert to replace your phone's speaker. Still if you are a person technical things puzzles you, take help from your friend or someone else who are really expert in doing technical stuff.
Review and Conclusion
So if you are experiencing a sound problem and phones internal speaker is not working, it might be frustrating. But following above steps we hope you will get your phone back to produce amazing sounds.
But remember always, before proceeding to anywhere else, take back up of all your data so that you any mistake won't cause penalty for you.
Contact us
If you are still facing issue on your iPhone mobile then contact mobile repair specialist in Oxford, UK.