3 Things You Should Apply on Your Brand New Laptop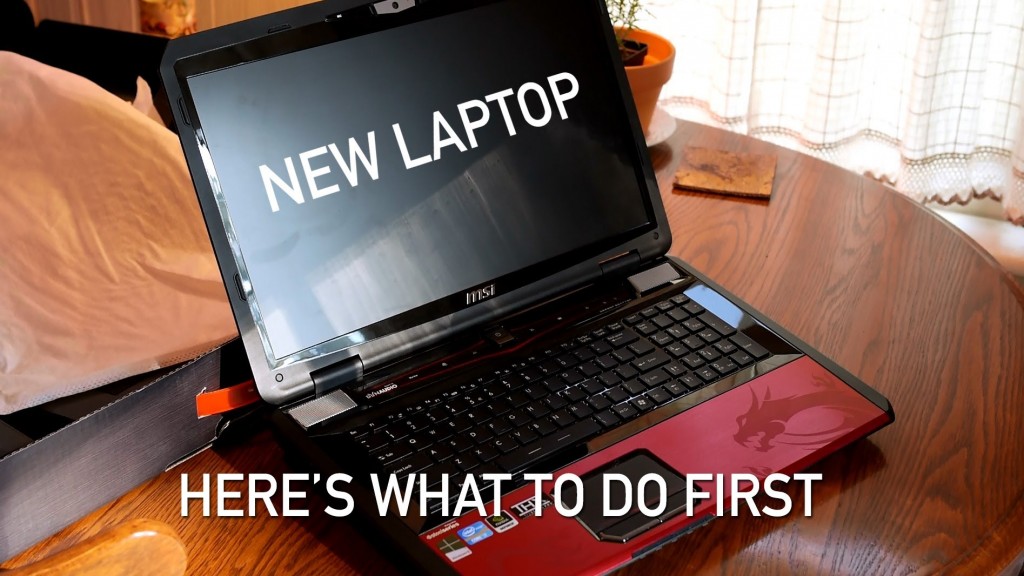 The brand new laptop or a computer gives you the feelings of freshness and smoothness. Now, it is time to decide how to handle it. Normally, people do not know the steps which should be followed right after turning on the new computer or laptop. The general steps, which are followed in the whole world, is to check and add all the new facilities, features and utilities into it. The next step is to install new games and start playing these games immediately.
Have you bought one too? Without implementing the above mentioned steps, you are leaving your new gadget in a position where anyone can use it before you and try to manipulate the system accordingly. If you have a business in Oxford UK, and bought the laptop for the purpose of running your business smoothly, it is required to go through these simple steps as defined below:
Install and Update Anti-Virus Software
It is not possible for you to leave your computer unarmed in front of the malicious software, viruses or other harmful programs. No one can afford nowadays to have virus attacks in their operating systems. It is suggested to install an anti virus software before doing anything with your computer. You can be an easy prey if you are breaching the security rules so you should take a prompt and meaningful step to counter this threat.
Normally, when you a buy a new laptop or a computer, there is an already installed anti-virus like ESET, but it is instructed to update it or ask for a new software. It is also important to mention that you should scan your system before doing anything new on your system. By doing this, you are protecting your computer from Trojans, malware, worms and other types of viruses.
Install Windows Updates Timely
You should have a registered and upgraded operating system as it will fill the loopholes in the system if any. If you have installed windows updates as well, your system will be updated related to security and non-security concerns of you and your computer. These updates can be adjusted according to your requirements of time, so you should fix it on a monthly basis.
The Windows updates have the ability to protect your operating system and the running of your system will be smooth, fast and accurate. Automatic updating is the good thing for your computer as it will enhance the abilities of your computer and increase the life of it as well.
Use Cloud Storage Service
Although, it will be a proactive decision, but if see the latest trends, we should use the cloud storage services for protecting and saving our essential data and images. You should not worry about data-obliteration events as you are just taking the backup of your data. For data backup, cloud storage is the best place where you can place your information and can be recovered from any system according to your requirement.
The backup procedure is very easy if you have developed a drive for you. Now, it is your task to upload the new files and folders for taking the backup. It is the best alternative way of protection of your important data. It will give you help in that scenario as well when you will buy a new one for you so be ready for that particular day from now.
After implementing the described steps, you can use your brand new computer with ease as you have protected your system from internal and external threats. If you want to know more about brand new systems and how virus removal is possible, we at OxfordLaptopsRepairs.co.uk have experts with all solutions for laptops and computers in UK.